28/03/2018
Lesson 2: Patient involvement in benefit-risk at the EMA
---
People living with a rare disease are anything but passive. Patients, organisations, and families actively campaign to participate in all processes that improve conditions for rare disease patients.
Pharmacovigilance refers to the monitoring of medicines, particularly in the area of safety and side effects. New treatments are becoming increasingly available for rare diseases, and many of these may be tested on smaller patient cohorts than treatments for more common illnesses. Thus, even after a treatment has been tested and approved, it is crucial to continue tracking the benefits and risks patients experience while taking it and to be especially vigilant for side-effects that patients might experience.
Four-fold model of benefit-risk
This model refers to the way that the European Medicine's Agency evaluates the benefits and risks of a medicinal products.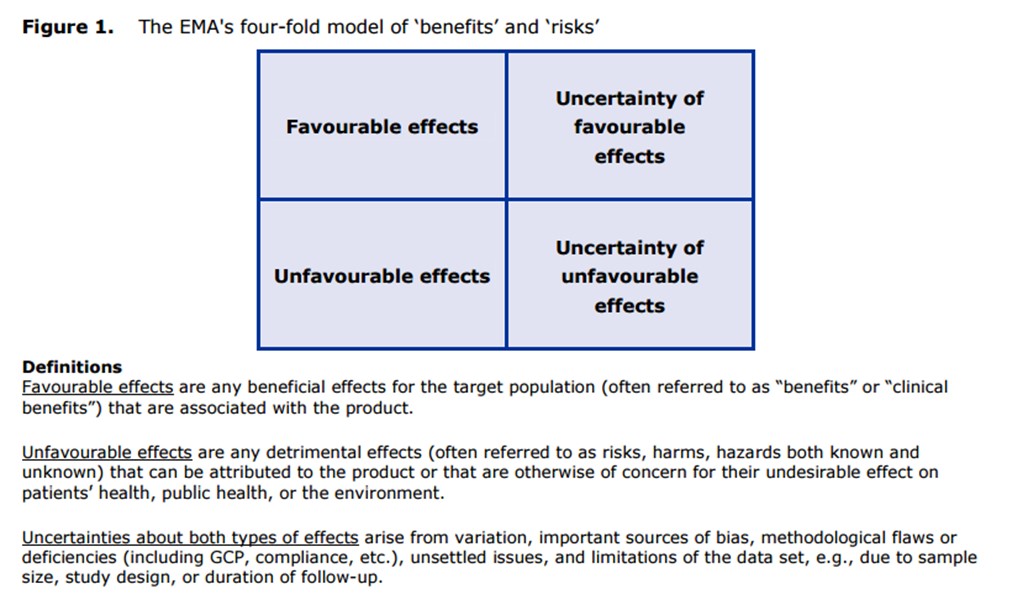 Video presentation
Maria Mavris and Nathalie Bere explain the roles that patients are taking in benefit risk decisions at the European Medicine's Agency