Since its launch in 2008, the EURORDIS Summer School on Medicines Research & Development has taken place every year in Barcelona.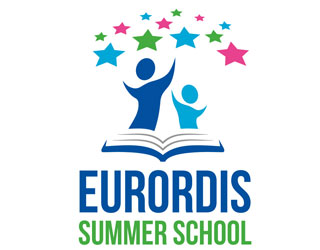 The Summer School is made up of one week of on-site training (held in June in Barcelona) and the below online training modules, which are available online for free for anyone to use. 
The training aims to provide participants with the knowledge and skills needed to become experts in medicines research and development. Over 20 EURORDIS Summer School trainers provide the training each year.
The EURORDIS Summer School training covers topics including: clinical trials methodology, clinical research, ethics in medicines development, regulatory affairs, health technology assessment and marketing authorisation.
In 2015, a new format was developed for the Summer School that combines training for both expert patients and researchers.
Take part in free online training
The free online modules are available for anyone to use at a time and place that is convenient.
The conditions of use for all EURORDIS training modules have been licensed with Creative Commons. More information on the conditions of use.

Next on-site training
The next edition of the EURORDIS Summer School will take place in Barcelona, June 2019. The application process for the 2019 edition will launch on 15 September 2018. Details on how to apply will be posted on this page.
Ahead of the on-site training in Barcelona, participants are invited to take part in a pre-training course and complete the online modules listed above.
Alumni
To date more than 400 participants from over 40 countries representing more than 75 diseases have participated. Thanks to connections provided by EURORDIS, alumni members have gone on to become members of committees at the EMA and participate in activities related to the European Network of HTA agencies (EUnetHTA). Summer School alumni report an increased awareness of the importance of their involvement in all aspects of medicines development and of their potential to be a real force.
EURORDIS Summer School edición Española
A Spanish edition of the Summer School launched in 2017.
History of the EURORDIS Summer School
The Summer School was originally developed to fill specific needs identified by expert patients, EURORDIS and the European Medicines Agency.
Expert patients from EURORDIS are permanent representatives on EMA Scientific Committees and working parties, for example, the Committee for Orphan Medicinal Products, the Patients' and Consumers' Working Partyand the Scientific Advice Working Party.
EURORDIS therefore created the Summer School in recognition of patients' need for support and training that includes an overview of clinical research and methodology, medicines development and regulatory procedures.
Financial support
The Summer School 2018 is financed by: the European Clinical Research Infrastructure Network (ECRIN), the Executive Agency for Health and Consumers Operating Grant; the French Muscular Dystrophy Association (AFM-Téléthon); Inserm; Leiden University Medical Center; and Platforma Malalties Minoritaries.