The EURORDIS Leadership School on Healthcare & Research consists of a series of webinars and a two day face-to-face training, in October. E-learning courses will also be available from mid-2021.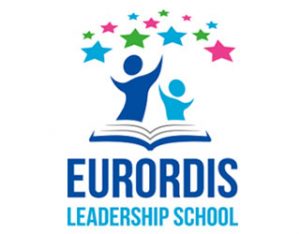 The EURORDIS Leadership School aims at empowering patients to be valued partners in European Reference Networks (ERNs). It provides a capacity-building programme for European Patient Advocacy Groups (ePAGs) advocates on leadership, network management, healthcare and research.
The annual edition of the Leadership School, involving 30 ePAG advocates, covers a range of leadership topics including: self-awareness, communicating with impact and conflict resolution.
Additional e-learning courses will be available online for anyone to use for free, from mid-2021. These will focus on healthcare pathways, integrated care, digital health, research, therapeutic development and knowledge generation.
Expert trainers from across Europe deliver the online and the face-to-face training.
The first edition of the EURORDIS Leadership School on Healthcare & Research took place in 2019.
Next edition
The EURORDIS Leadership School 2020 is taking place from April to November. The webinars will be held from April to November and the 2-day intensive training will take place on 6-7  October, exceptionally online due to the COVID-19 pandemic.
This training is open to ePAG Advocates who represent the wider patient community in ERNs. The applications for this training are now closed.
Alumni
The EURORDIS Leadership School is a capacity-building programme specifically for the ePAG advocates. 50 ePAG advocates, from around Europe, participated in the EURORDIS Leadership School to date.
Financial support
The EURORDIS Leadership School 2019 has received funding under an operating grant from the European Union's Health Programme (2014-2020) and under the European Union's Horizon 2020 Research and Innovation Programme, notably under the European Joint Programme on Rare Diseases (grant agreement N°825575).