The EURORDIS Digital School on Social & Digital Media is a fully online programme, composed of webinars and e-learning courses, available for free.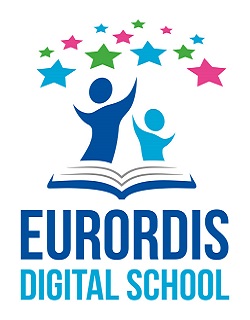 The EURORDIS Digital School aims to empower rare disease patient advocates to use digital communication tools to improve the strategic outreach and community-building capacities of their organisations.
The training objectives range from understanding digital landscapes to learning about creating empowered communities, building effective channels and reaching the right people. The trainers include social and digital media experts as well as representatives of patient organisations with invaluable experience in digital media.
The pilot edition of EURORDIS Digital School took place in 2019, at the Ågrenska Resource Centre for Rare Diseases, in Gothenburg. The training was then converted into a fully online programme.
Take part in free online training
Learn more about digital and social media at a time and place that suits you! Take the free e-learning courses below! 
The conditions of use for all EURORDIS e-learning courses have been licensed with Creative Commons. More information on the conditions of use.
If you complete all the courses from 2020 and 2021 and attend the scheduled Webinars, you will be able to claim a certificate. After completing each course below you will also be able to download a certificate for the respective course.
The programme for the remaining 2021 courses will be made available shortly. If you have any questions about these courses please contact marta.campabadal@eurordis.org.
Alumni
25 patient advocates from around Europe, representing rare diseases and rare cancers, took part in the pilot of the EURORDIS Digital School in 2019.