The EURORDIS Winter School on Scientific Innovation and Translational Research consists of one week face-to-face training held in Paris in March, and the training modules below, which are available for anyone to use for free.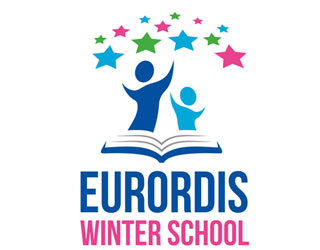 EURORDIS launched the training with the aim of deepening patient representatives' understanding of how pre-clinical research translates into real benefits for rare disease patients.
The training equips participants with knowledge and skills so they are empowered to effectively participate in discussions with the researchers, policy makers and companies responsible for research or research infrastructures.
Expert speakers and researchers from across Europe deliver the face-to-face training sessions. The topics covered include the history of genetics, diagnostics, new technologies in gene therapy and drug repurposing.
The first edition of the face-to-face training of the EURORDIS Winter School was held in March 2018 in Paris.
Next face-to-face training
The next face-to-face training of the EURORDIS Winter School will take place in April 2021 at the Imagine Institute in Paris. The applications for this training will be launched during the Summer.
Take part in free online training
Learn more about rare disease research at a time and place that suits you! Take the free online modules below. Each module includes a lesson and quiz.
The below online modules are from the first edition of the EURORDIS Winter School. The conditions of use for all EURORDIS training have been licensed with Creative Commons.
Alumni
Nearly 60 patient advocates, from around Europe, participated in the face-to-face training of the EURORDIS Winter School to date. These include several patient advocates involved in the European Patient Advocacy Groups (ePAGs).
Financial support
The 2018 and 2019 editions of the EURORDIS Winter School are co-financed through the EU-funded Solve-RD project, of which EURORDIS is a partner. The Solve-RD project has received funding from the European Union's Horizon 2020 Research and Innovation Programme, under grant agreement Nº 779257.
Financial support is also provided by AFM-Téléthon, the French Muscular Dystrophy Association.